So you are married and the parents just cannot stop asking about future grand kids? You on the other hand, are still confused. Marriage is a big commitment but having a kid is actually a bigger commitment, babies might look really cute from a distance but all that cuteness goes away when they start crying and pooping all the time. Having a baby restricts you from doing a lot of things, you make compromises and your priorities change.
So before having a baby and make a bucket list do everything that you would want to do to enjoy your life to the fullest. Here are some of our suggestions:
Travel
Go see the world with your better half, discover new places and eat exotic food. You would never be able to relax as much while travelling when you have kids. Even a trip to Disneyland would sound scary with the over excitement and the sugar rush.
Travel to the mountains together or choose a beachy holiday, you could also go backpacking together which would be a completely terrible idea once you have kids.
2. Know each other's bad habits
When you are just married and living with each, it opens up gates to so many more things you never even knew existed. It is like trying and adjusting with a whole new roommate, except now, you are bound with one and you cannot change him.
Understand each other, know each other's bad habits and decide which one of them gets to stay and which ones just have to stop. Know what drives each other crazy, how to compromise on this and when to take a stand for yourself.
Splurge
For a day, stop thinking about the future, saving and investments. Shake it all off and splurge a little on yourself and your better half. Give them a royal treatment for a day and make her feel like the queen of the world. Go shopping and buy that really expensive thing which you have always wanted but thought you just couldn't afford it.
Get a pet
Getting a pet is a lot like getting a baby, except you don't need to save for their education or decide what clothes he's going to wear. But they all require the same kind of care.
Get a small puppy together and see how you fair with him. If you have already started arguing about the dog food or the collar he's going to wear, may be you need to take the baby thing slow and address those issues.
Babysit others' kids
It is important to know how you fair with kids before actually getting your own. Of course babysitting for someone else's kids would be completely different from getting your own but a tleast it will give you a good idea about how difficult it might be.
Be a little selfish
Leave your spouse out and be a little selfish for a day. Take time out and treat yourself to a spa day or a shopping spree. Or maybe just go out for lunch with your girlfriends.
When you get married and start a family, it gets very difficult to take out time for yourself. Make the most out of the time and book a spa day right now.
Talk about kids' stuff
Having kids is a major step in your life and you should make sure that both you and your spouse are on the same page about this. Discuss about their education, about baby names and how you would want to decorate their nursery.
Talk about who would play the bad cop and the good cop and how exactly you would want to raise them. These little things would help you avoid so many arguments later.
Live in a great high rise apartment
Live in a high rise flat with a great view which would have been a complete nightmare to live in with kids in the house. Yes, we know you would rather prefer an independent house with a backyard for the kids to play. But for a while, you could enjoy the high rises and see that sunset view every day.
Go hiking together
Take a trip to the mountains and organize a hiking trip together. Nothing is more surreal than watching the view from the top of the mountains. So take out your winter gear and challenge each a face off for this one.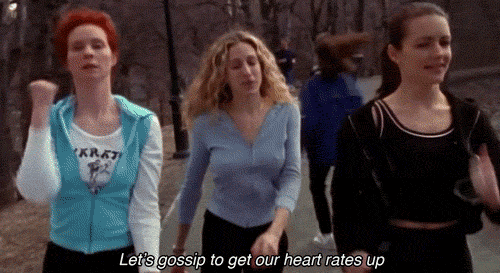 Go pub hopping
Take a weekend off and do pub hopping from one club to another till you are so drunk that you cannot even remember the club you are in. Dance your heart out and live in the moment. You might think it's a really small thing to do but it is the little moments that make up for the big ones.
Take a biking trip together
Take out that old bike which has been rusting for long and plan a cross country trip. Buy grungy leather jackets and get ready for the time of your life. Skip using that GPS on your phone and go old school with paper maps and see where the road takes you.
Throw amazing parties
Call up all your friends in and throw superb house parties. May be some cards and amazing music to go with the booze. Party all night because once you have kids you wouldn't really be able to put that music on after bed time, the only permitted music would be the ones you hear with your noise cancelling headphones on.
Be lazy together
For once, be lazy together. Do not care about office, or doing house chores, just stay in and sleep till your head hurts. Sometimes its good to stay in bed, order take out and just relax.
Declutter
Before letting a new member of your family come in, it is important to clear out the stuff and make space. Declutter your wardrobe and your house together and let go of all those things that you would never ever be using anymore. Yes, we are referring to those old posters from your college that you are never going to put up on the wall again.
Go bungee jumping together
We know this sounds like a really crazy idea. But life is all about doing crazy things and feeling the adrenaline rush. Bungee jumping is not just about jumping off a cliff, it's about letting go of all that fear that has been holding you down. If not for anything, do it to clear your head and ticking another thing off your bucket list.
Discuss your life goals
Talk about where you see yourself in the next 10 years, both personally and professionally. Tell each other about your dreams and ambitions. Discuss about which city you would really want to live in and how you can support each other in achieving those life goals